Day #1: Local Youths Training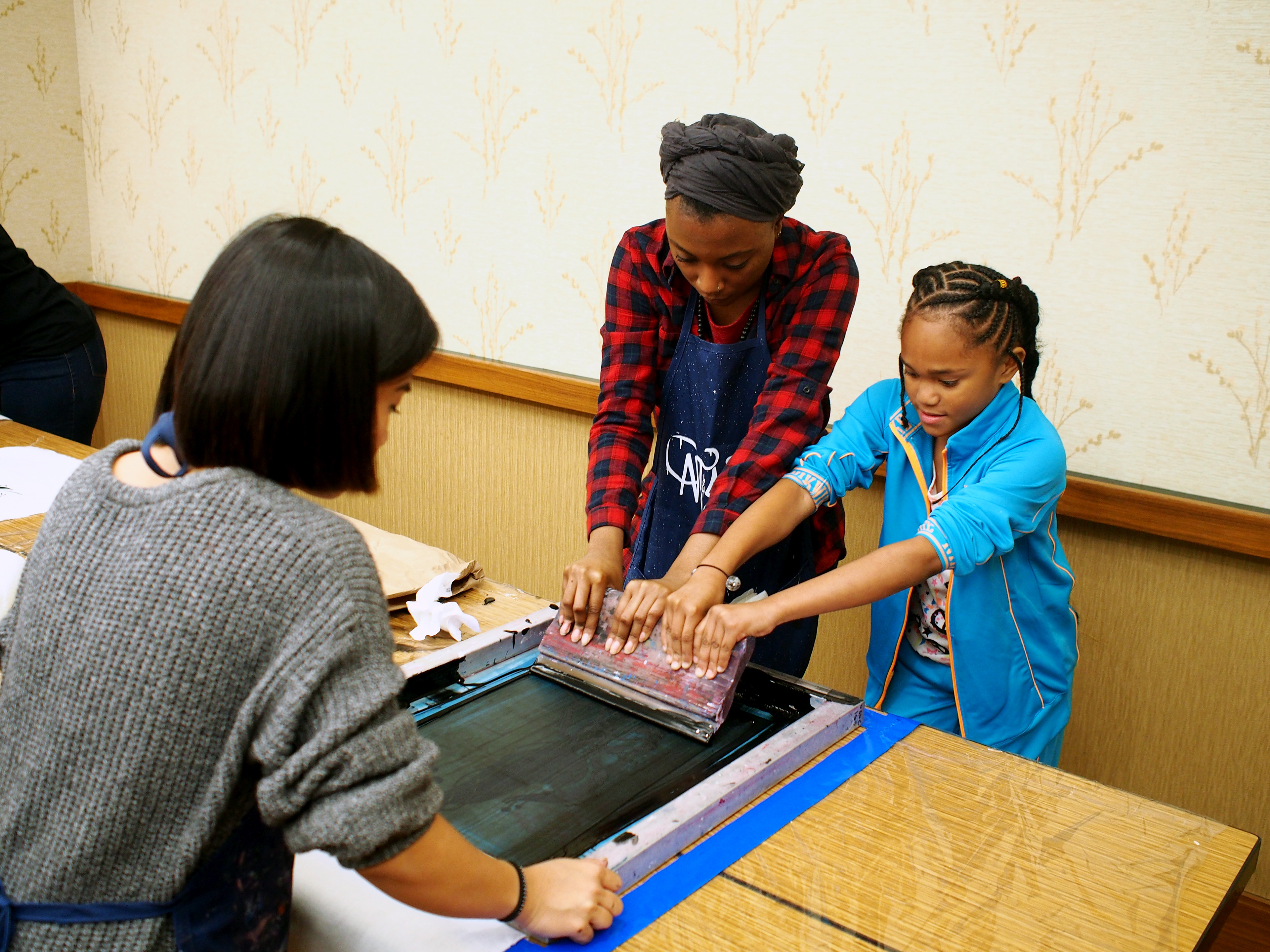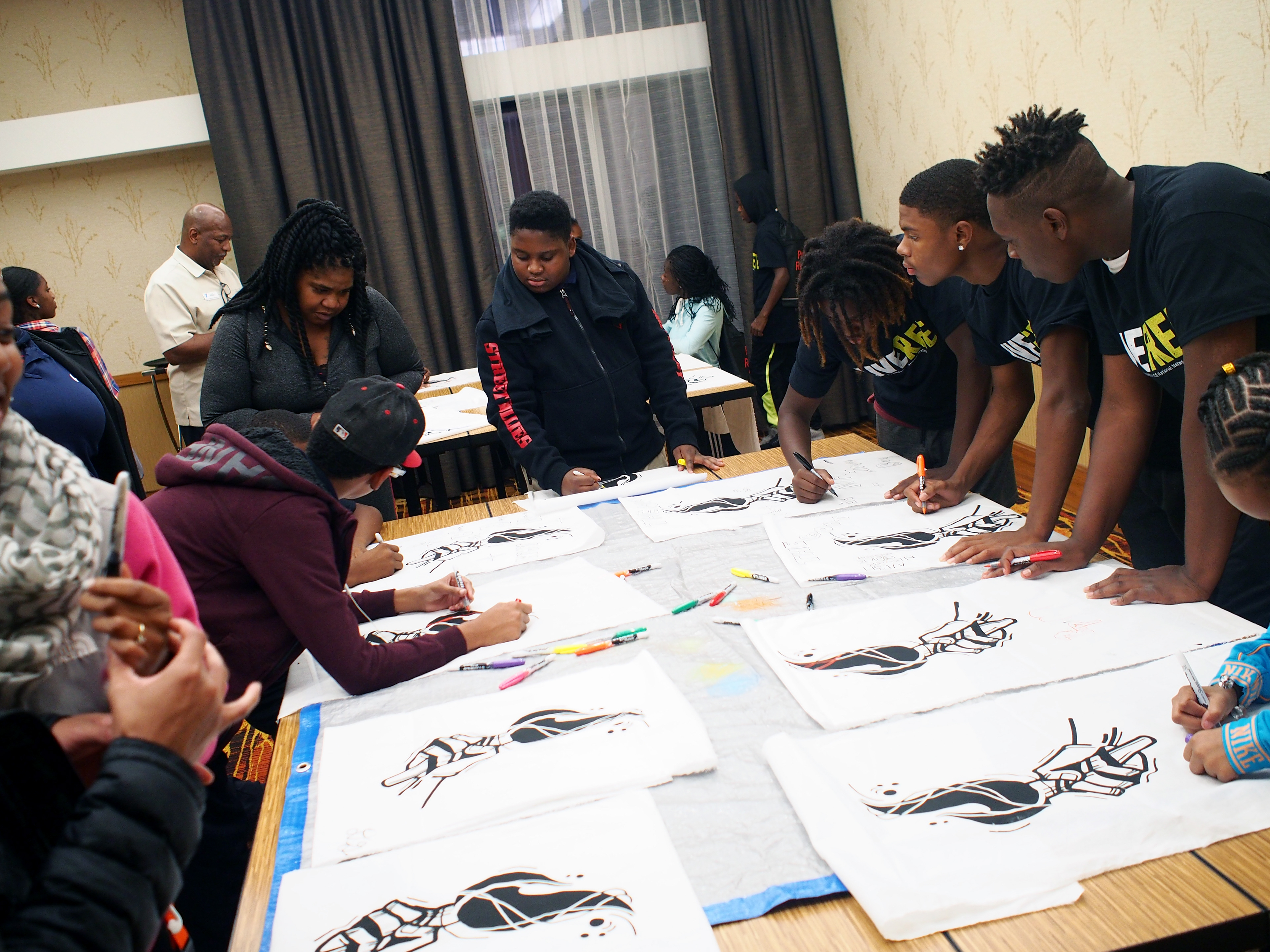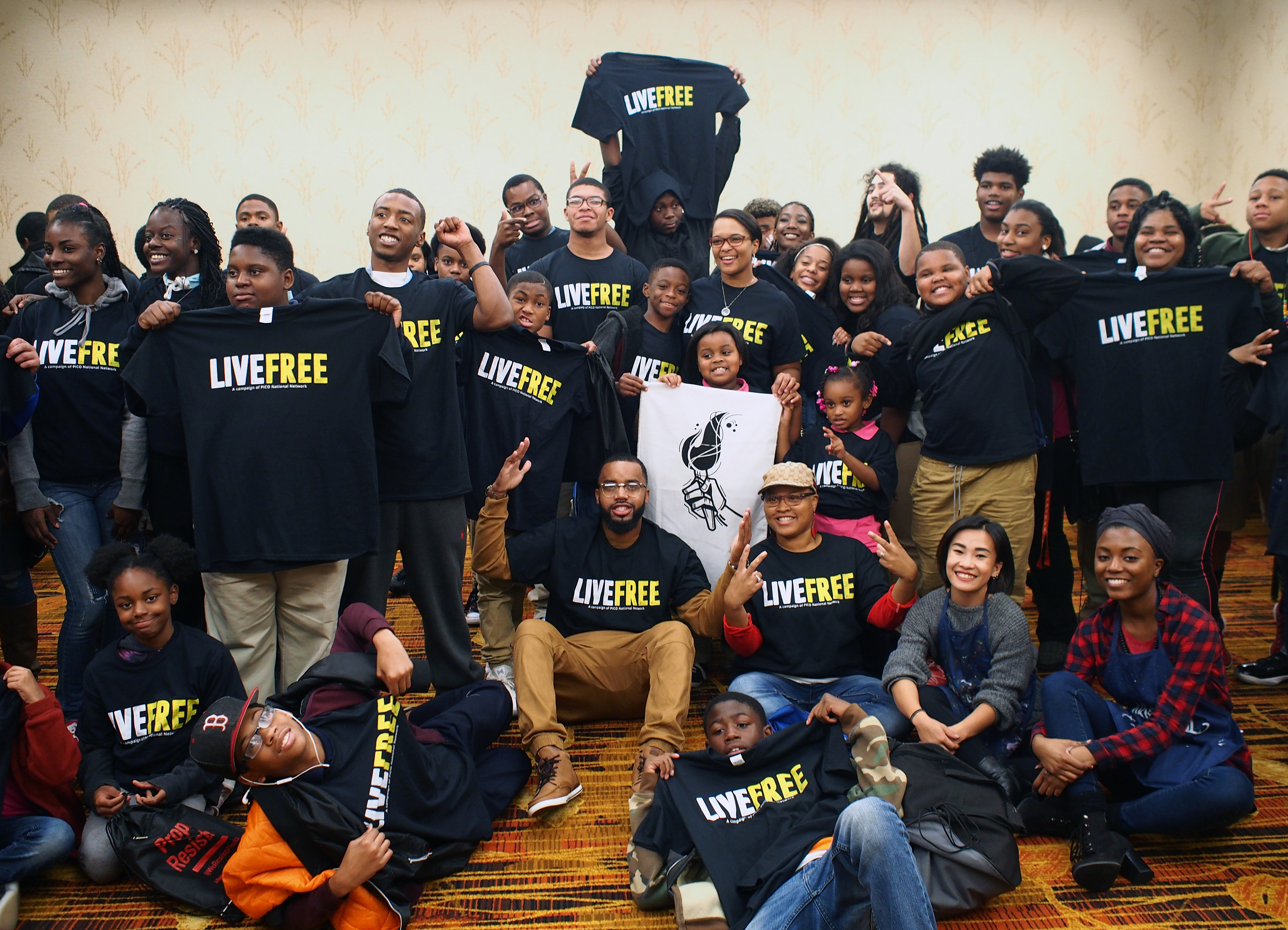 The Sanctuaries and our crew arrived at PICO
Prophetic Resistance Summit
in Indianapolis on Monday, October 23, 2017. We facilitated a training for local youths from IndyCAN in preparation for the public action happening the day after. With the help of The Sanctuaries, youths got to screen-print and decorate their own prayer clothes, write chants, create drum lines, prepare spoken word pieces to lead the action.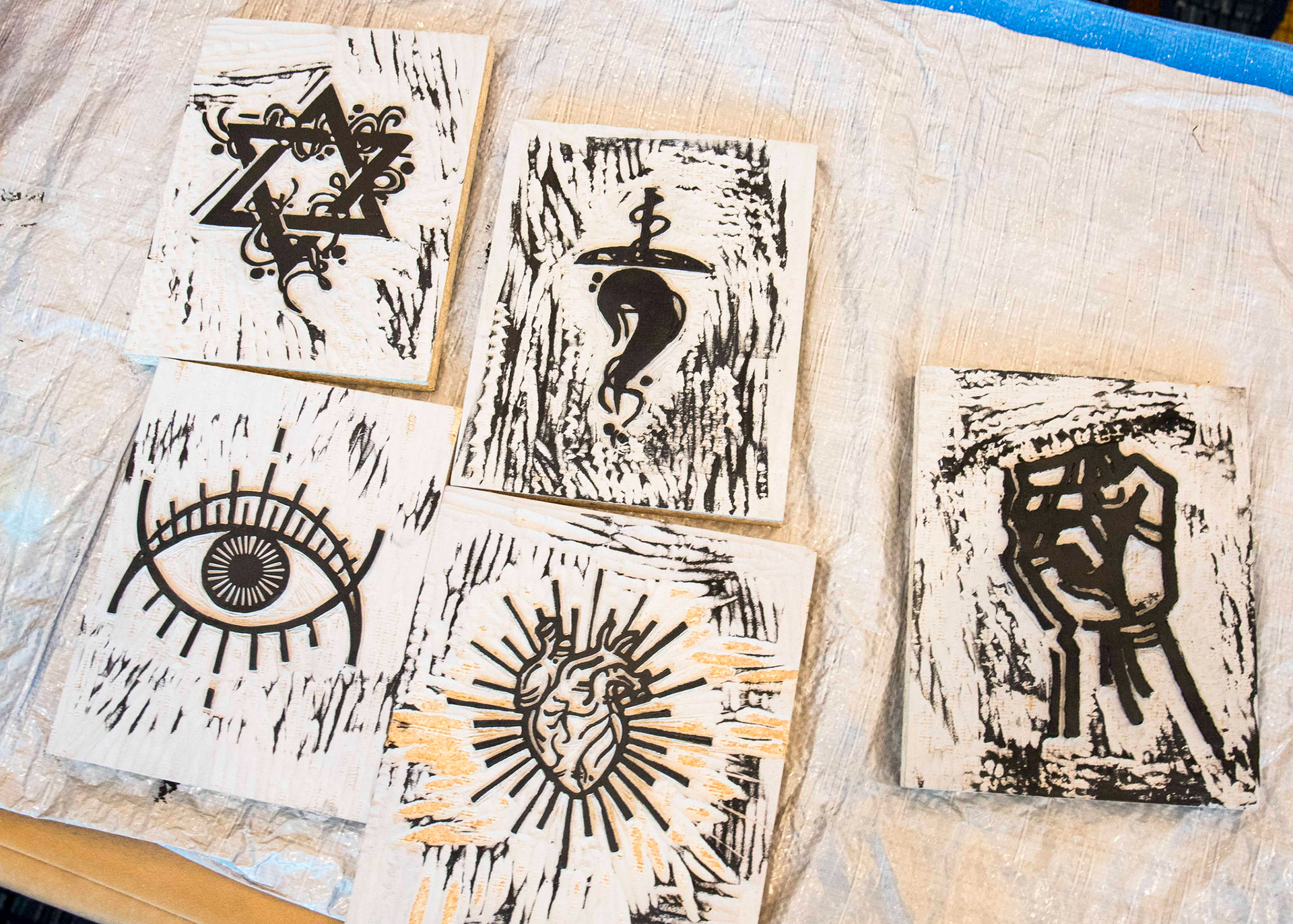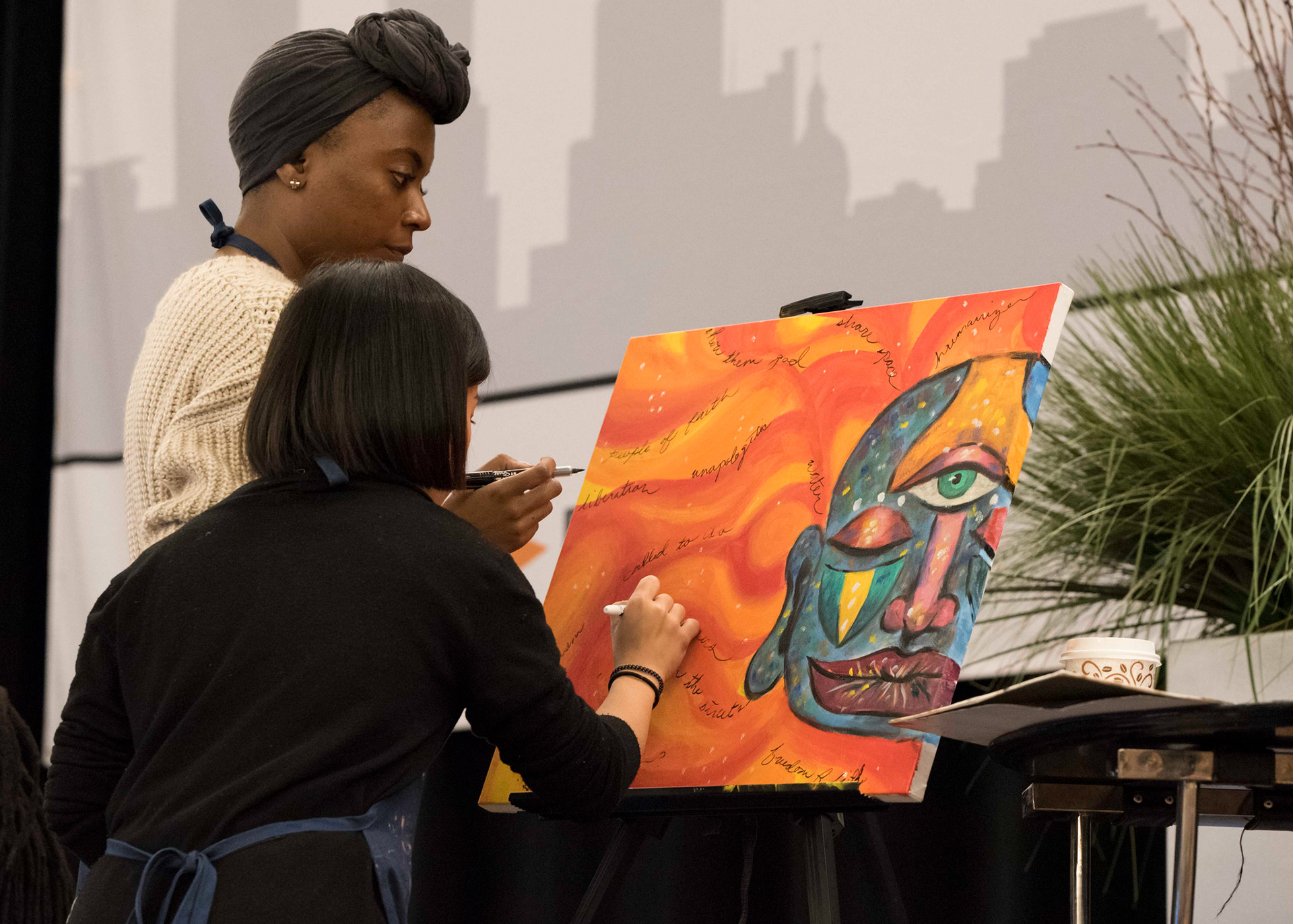 Day 2 at the conference, visual artists from The Sanctuaries engaged over 200 participants of PICO in the process of block-printing: each participant got to print and decorate their own prayer cloth, which was used later in the public action.
Raven Best
and myself had the chance to live paint on stage during the panel discussion "Reorganizing Faith Movement" to capture some main themes that were brought up by panelists.